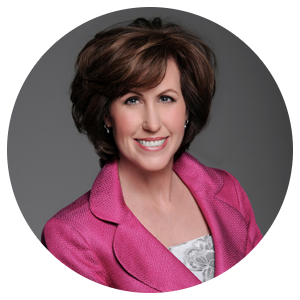 About Vickie Sullivan
Vickie Sullivan is internationally recognized as the top market strategist for thought leaders, professional speakers and B2B professional service firms. Specializing in brand and message strategies in crowded markets, she has helped thousands of talented people outsmart their competition since 1987.
Written by: Vickie Sullivan | January 01, 2008
3 Ways To Expand Your Brand Into Something Remarkable

Originally published for RainToday.com
The fresh face of January: the holidays are over, and 2008 is a clean slate. It's tempting to reinvent ourselves now, to become "new and improved" to our target markets, but massive reinvention can be expensive and unnecessary.
Many professional service firms have a brand that's working – it just needs to work smarter in a crowded marketplace. Below are three ways to springboard your current brand into something remarkable.
Add Style To Your Substance
Because we offer services, many experts have branded themselves around an idea or process: a proprietary way to help their clients grow, be more profitable, retain customers, etc. When we own intellectual capital, it's logical to brand our process and let the solution take center stage. But thanks to the internet, ideas are a now a dime a dozen. Experts with glowing backgrounds and track records are trotting out their solutions at a fevered pitch.
How do we expand our brand when clients are buried in new ideas? How do we get attention for new processes when every person on the planet is blogging about their solutions?
To paraphrase W. Chan Kim and Renee Mauborgne, best-selling authors ofBlue Ocean Strategy: How to Create Uncontested Market Space and Make Competition Irrelevant, the "blue ocean strategy" here is promoting personal style. This is the idea behind many corporate CEO's hitting the speaking circuit. Every speech is an opportunity to show the executive's style, to humanize a faceless organization.
It's time to put ourselves in the spotlight, to link who we are to what we recommend. Adding a unique voice grabs attention fast, and paves the way for your ideas to be heard above the noise. The compelling argument here is emotional: "I like this person's approach. Therefore, their process/idea will work for us."
While many experienced experts have a style, it's generally "good" rather than distinctive. In 2008, good isn't good enough – the style has to stand out.
Example: Richard Branson has a wide variety of businesses with one thing in common: him. His customers expect to have fun, to have an experience beyond the industry standard. Not only is Virgin Airlines set apart from others, but his approach creates positive buzz for any new endeavor. His brand is beyond any process for customer experience – it's about his daring approach to life.
What you can do now: List five adjectives that your clients use to describe you. Then ask yourself, "Does my brand focus on content or do I lead with these adjectives? How can my writing, my speaking, my media interviews demonstrate these attributes?"
Connect With A Cause
In 2008, a new way to expand your brand will reach critical mass: cause marketing. Already adopted by Corporate America, cause marketing is a campaign or project that contributes to a bigger cause, usually one that concerns your target market. Not only does cause marketing create good will, but it also positions you as caring about the "bigger picture."
Watch this trend trickle down to smaller firms such as ours. Joining forces to serve a greater good does two things: 1) introduces your work to new communities who share your concern, and 2) gives media something heartwarming to report on.
Example: Lorle Campos, CEO of Once Upon a Family, creates beautiful tools to help families reconnect. Her cause of promoting healthy families is a perfect fit for financial service organizations that have an affluent clientele. Why? These firms hear first-hand the real concern of their wealthy clients: leaving a tradition of values, as well as money.
In addition to wisely investing money for future generations, some firms have started educational programs to help clients celebrate traditions and teach values. Joining forces with Lorle is a win/win: the firms do not have to create products from scratch and Lorle has new distribution systems. And the media hook – simple things that teach big values – is compelling.
What you can do now: Identify the biggest concern your clients have. Then ask yourself, "Is there a non-profit organization that serves that need?" Who can you join forces with to address this issue? Create a project around your cause and alert the media. And be prepared for the onslaught of attention.
Create Branded Social Networks
Speaking, writing articles, conducting research and media interviews all work together to create a brand. Many experts are adept at these activities and go one step further by creating a community, inviting like-minded people who believe in the expert's work to sign up for newsletters or blogs. The next level for 2008: turning these communities into social networks.
The idea behind social networks such as MySpace – sharing among each other creates connection and community – has been adopted by Corporate America. Larger organizations are using current intranets to extend their brand internally and using ad campaigns to promote their brand, one on-line interaction at a time. And it's just as effective on a smaller scale. The key: be willing to take on the role of moderator in addition to information distributor.
Example: A health and wellness expert has focused on childhood obesity as her cause. She can help children lose weight not only with online tools and motivation, but also with a forum for kids to swap stories and even to post video diaries of their journey.
What you can do now: Look at your current community. Then ask yourself, "What information could they share with each other?" What changes would you need to make on your website to create a forum for sharing? Explore options. You could be surprised by how easy creating a forum can be.
Time To Explore
Thanks to the efforts of large organizations, these strategies have been gathering steam. They've been field tested and are proven to work. They are reaching critical mass. The next step is to unleash these ideas on a smaller scale. Our task is simple but requires an open mind: to reach out, adapt and use this momentum to our advantage. Be open, be creative and watch your brand grow.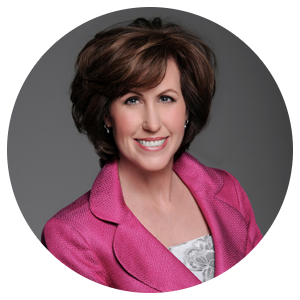 About Vickie Sullivan
Vickie Sullivan is internationally recognized as the top market strategist for thought leaders, professional speakers and B2B professional service firms. Specializing in brand and message strategies in crowded markets, she has helped thousands of talented people outsmart their competition since 1987.