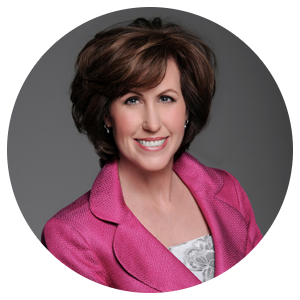 About Vickie Sullivan
Vickie Sullivan is internationally recognized as the top market strategist for thought leaders, professional speakers and B2B professional service firms. Specializing in brand and message strategies in crowded markets, she has helped thousands of talented people outsmart their competition since 1987.
Written by: Vickie Sullivan | May 01, 2008
How to Earn $10,000-Plus in Keynote Speaker Fees

Originally published for RainToday.com
So you want to be a big-fee keynote speaker?
Many principals of professional service firms have strong speaking experience. They participate in panel discussions, put on their own workshops, or present at concurrent sessions in the industry association market. Speaking fees either are below $5,000 or are free; qualified leads are enough payment.
But at some point, you watch the keynote speaker who's getting the big fees for the 60-minute speech and you say to yourself, "Hey, I can do that!" The grass is looking very green on the other side of the pasture.
The big leagues in professional speaking can look glamorous. But like Hollywood, there's more behind the scenes. Below are three common "myths" about becoming a $10,000-plus keynote speaker along with the reality. Plan accordingly.
Myth #1: I'm Motivational and I'm Ready for My Close-Up
You've paid your dues and spoken at enough industry events. It's your turn to be in the spotlight and all those rave reviews drive the point home. After all, everyone says you're inspirational, right?
The grain of truth is that evaluations do not lie. Constant high ratings from audiences can indicate that you're good. But, only compared to other speakers in your category.
Attendees don't expect as much from concurrent session presenters as they do from the keynoters. They also rate speakers compared to other speakers they've heard, not compared to all the other speakers buyers are considering. The more exposure to high-fee speakers, the higher the expectations from the audience. This is a common reason why good speakers can't break into the keynote market.
The Reality: Big-fee buyers believe that keynote speakers and industry speakers in concurrent sessions are two different breeds with two different speaking styles. What works in the opening keynote won't work as a concurrent session and vice versa.
Therefore, they don't care how many panel discussions or concurrent presentations you've made. Big-fee keynoters have a signature style, a magic trick of communicating that everyone wants to see time and time again.
To Do Next: Use your great presentation skills to develop a signature style, a unique voice that audiences grow to expect. Look at all your previous writing and speaking. See a theme there? That's your starting point. And it doesn't have to be showy, obnoxious or rah-rah motivational.
(Don't believe that? Check out keynote speakers Malcolm Gladwell and Jim Collins. Their fees are high, but the cheerleading style is not.)
Myth #2: All I Need is a Book to Brand Me as a Keynote Speaker
Writing books is a no-brainer strategy for gurus. And it works. Media loves authors and the promotions around books can be a good lead generator. The problem: too many authors have glutted the market. In response, high-fee buyers have raised the bar.
It's true, conference planners book authors because they assume their book can be a draw. Two trends have diminished this influence in high-fee markets.
First, too many authors are willing to speak for almost-free to satisfy their publishers and justify their advances. Second, in the keynote market, almost everyone has at least one or two books under their belt. Authorship, itself, is no longer a differentiator when so many contenders are authors.
The Reality: Books are a calling card for getting speaking engagements. Best-selling books are needed for high-fee speaking engagements. Why? If you don't have a prominent background, your book must create the prominence that high-fee buyers are looking for.
The publicity your book generates is what gets you bookings, specifically the objective sources that talk about the book thereby promoting your prominence. Substantial media coverage has a high wow-factor with decision makers, as they consider that validation of your work. (See the next section for more.)
But, no, a book in and of itself will not get you the $10,000-plus keynote speeches.
To Do Next: If you already have a book, ask yourself, "Is this book making me more prominent beyond my industry?" (Rule of thumb in big-fee markets: Don't limit your book's appeal to an industry, unless that playground has all the keynote speeches you want.)
If so, you have the right to compete in this arena. If not, ask another question: "Is this the book to bring to the national mass market or will the next book be a better stepping stone?" The key is to use the book to pump up your prominence.
Myth #3: My Appearance on Oprah, CNN, Etc., Will Get Me High-Fee Keynotes
High-end media is another powerful branding tool. And getting on these shows is not easy, so it's tempting to have high expectations of this exposure. But don't. One-shot media appearances are great for bragging rights, but do less than many think for getting high-fee keynotes.
It's true; media is a key player that drives high speaking fees. Why?
There are too many meetings fighting over the same pool of attendees who can't go to all the meetings because of budget cuts. The competition is fierce. Buyers expect keynote speakers to be a draw, to create excitement for the event. Prominence creates that excitement. Media can create that prominence. But media is a beast that needs to be fed on a regular basis.
The Reality: The number of guests on many shows is so high that the chance you will be remembered a week from the air date is slim. Although media does enhance credibility, the effect is cumulative and once in a while is not enough.
Further, where is just as important as how often. Multiple exposures in the op ed pages can create more big-fee keynotes than one article on page 48D in The Wall Street Journal.
To Do Next: What does your media calendar look like? Are your articles and appearances scattered throughout the year, or condensed in a tight timeline?
Work on being everywhere all at once with multiple appearances lumped together. A different option: think syndicated columnist. They have the same impact by continuous exposure, evenly spaced.
Raise the Bar and Win
Decision-makers for $10,000-plus keynotes want more of what's already out there. If you have good presentation skills, they expect a signature style. If you have a book, they expect a best seller. And if you have major media appearances, they expect ongoing prominence. Bottom line: they want cool people who do cool things and just happen to speak about it. Compete on these standards, and your speaking will be ready for the lucrative big-fee keynote market.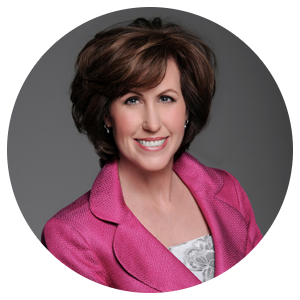 About Vickie Sullivan
Vickie Sullivan is internationally recognized as the top market strategist for thought leaders, professional speakers and B2B professional service firms. Specializing in brand and message strategies in crowded markets, she has helped thousands of talented people outsmart their competition since 1987.