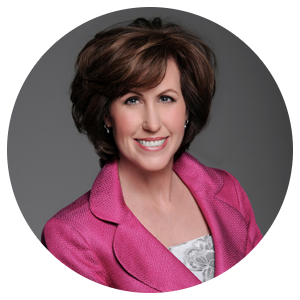 About Vickie Sullivan
Vickie Sullivan is internationally recognized as the top market strategist for thought leaders, professional speakers and B2B professional service firms. Specializing in brand and message strategies in crowded markets, she has helped thousands of talented people outsmart their competition since 1987.
Written by: Vickie Sullivan | February 01, 2009
At a Crossroads: When to Overhaul Your Market Strategy and When to Stay the Course

Originally published for RainToday.com
Success is never linear. Life is filled with curve balls, roller coaster rides and other adventures. When we experience a set back, the biggest challenge is that we don't know how to interpret it. Is this just an economic blip that we have to work through? Would a small change in tactics help? Or are our less than stellar results a sign that we need to reinvent our approach to the market?
Here are three questions to ask yourself when you are at a crossroads. The first two have to do with the market. The last one has to do with you.
A delicate balancing act
Overhauling your marketing approach is a big decision. It's tempting to step back, think "well, that didn't work" and reinvent when we hit a wall. When we choose to change without digging deeper, two problems emerge fairly quickly.
First, in our rush to implement our new decision, we underestimate the cost of reinvention. It's like remodeling your house: it always takes longer and is far more expensive than the estimates. Not only do we have extra cost in changing the website and other tools, we have to spend time re-educating the marketplace. And we make these investments at a time when less revenue is coming in. Therefore, it behooves us to make sure any big change is a major upgrade and not a lateral move. We don't want to remodel when repainting the walls would've worked just as well.
Second, we discover the cure is worse than the disease. This usually occurs when we: 1) get flustered and throw the campaign out with the bathwater; or, 2) keep the campaign but use a chainsaw instead of a scalpel to tinker with it. When our car starts to skid out of control, it's easy to panic and overcorrect. This makes our current condition much worse. And in true Murphy's Law fashion, we realize our mistake in the middle of the overhaul. At that point, even more time, energy, and money is needed to fix the problem.
These unfortunate things happen when we assume that reinvention is our only option. When our current efforts are not working as well as they used to, it's a sign from the heavens that we need to rise from the ashes and go in a different direction. Sounds heroic, doesn't it? In the adrenaline rush to ride to our own rescue, it's easy to forget that just changing our course one or two degrees puts us on a completely different journey. Therefore, we don't look at other, simpler options.
Got leads?
The first sign of trouble is when your lead generation activities are not pulling in prospects. It's easy to blame the economy; don't stop there. This could be a sign that your brand is losing appeal to your target market. You could be seen as "nice to have but we can wait." When the money is flowing, nice to haves become essentials. When it stops, either you're essential or you're benched.
The situation: If your initial conversations are no longer getting follow ups with prospects, either you are no longer compelling or the buying criterion has changed. If your media or speaking isn't generating leads, either you are not leveraging the opportunities effectively, or the article didn't compel folks to go to the next step by contacting you.
What to do next: Try this one-two punch. First, take a hard look at buying criteria. What's changed due to the economy? Then compare yourself to the "gotta have" category. Put your answers into upcoming lead generation activities and see what happens. Second, increase your leverage on current opportunities. It's easy to get lazy on leverage in the boom time, so reassess and adjust your plan. Put a tight deadline on your tinkering. (Fiddle with this too long and you're rearranging the deck chairs of the Titanic.)
If making small changes doesn't work, then you have two options: change the brand or change your service line. The former is hard to change if you're already prominent. It takes time and money to re-educate the market. The latter is hard to change if the current service lines fit your sales style and relationships with clients. You don't want to go against your strengths by creating service lines that don't fit in the first place.
Have your clients changed?
The second question involves your clients. Are your referral rates as high as they usually are? How about repeat and spin off business? In boom times, relationships are easy to maintain. When budget cuts hit, the cold reality of a business case takes center stage. Again, it's easy to blame the economy when good clients leave. Now is the time to look deeper and reassess how clients are using your expertise.
The situation: Are they still making the decisions? Are they happy with your work but don't see you as essential? Sometimes a buyer's taste will change. What they wanted before they can't afford now. Because of the economy, many end users are no longer in the loop. Budgets are being centralized and controlled by someone who hasn't seen your magic. If your clients are no longer the buyer, they may not have the political will to fight for your fees. (See Why Good Clients Leave for a more in-depth discussion.)
What to do next: brainstorm other possibilities with your best clients. This test will determine whether your advocates have a broad view of your talents. If they do, then you probably don't need an overhaul. Explore ideas on how to work with you moving forward and what they can/are willing to do to include you. If they don't, this is a sign that you have been too narrowly branded.
What if a majority of your buyers were middle management, and now the decision is made higher up the food chain? This dynamic could last past the economy, so start looking at a new marketing adventure. You have two choices: upgrade your campaign to appeal to the higher-end buyers or introduce lower cost options that the current buyers can afford. The latter is easier to implement; that's why offers for group coaching, teleclasses, etc., abound.
How do you feel about your work?
The third question is all about you. Sometimes we feel a change coming before it happens. The comfort zone is a little too comfortable, so we get bored. We get that restless feeling that there is something "bigger out there" for us. Or we wake up one day and think, "Why do I bang my head against this wall every day? My head is starting to hurt." You start to wonder if your difficulty is a sign that you're on the wrong path. These are signs that you're looking for a new adventure.
The situation: Your instinct is telling you something needs to change. The key question is what. Look at the time horizon. Is this a short-term struggle — short term pain for long-term gain? Or does it feel like there's no end in sight? If you find that you're just miserable, then it's time to make some big changes. There's no law that says that once you've made a decision you have to stick to it for life.
What to do next: Drill down before you act. If you're bored, ask yourself: are you bored with who you're working with or what you're doing with those clients? If it's the former, get ready for changing your game. Again, changing your target market requires overhauling your brand and your business model. If it's the latter and you have a strong model, then you just need to add more products and services to your repertoire.
If you haven't reached your goals and feel that you're struggling too much then think about two questions: are you pounding a square peg into a round hole? Am I implementing what I thought was a good idea before thinking through all the ramifications? If you are fighting too hard for too little ground, you might be trying to implement a strategy that will never fully work in a changed marketplace. This happens a lot when we don't consider the feasibility of our market strategy before implementing it.
Brutal honesty creates the best benchmarks
The previous booming economy made it easy to ease up on marketing and sales. And now that big budgets have dried up, mistakes begin to have real ramifications. Warren Buffet says it best: "Only when the tide goes out do you discover who's been swimming naked."
We want to do better in these challenging times. We want to respond to get short term results but still set up success when the economy rebounds. So how do we decide when we're at a crossroads? By having strong benchmarks. And those benchmarks are created when we look in the mirror and answer hard questions with brutal honesty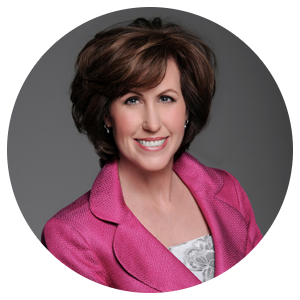 About Vickie Sullivan
Vickie Sullivan is internationally recognized as the top market strategist for thought leaders, professional speakers and B2B professional service firms. Specializing in brand and message strategies in crowded markets, she has helped thousands of talented people outsmart their competition since 1987.