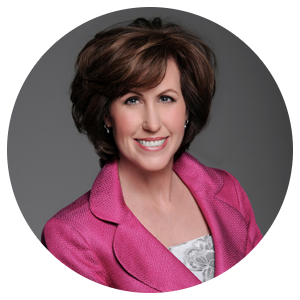 About Vickie Sullivan
Vickie Sullivan is internationally recognized as the top market strategist for thought leaders, professional speakers and B2B professional service firms. Specializing in brand and message strategies in crowded markets, she has helped thousands of talented people outsmart their competition since 1987.
Written by: Vickie Sullivan | April 02, 2009
Elite Brands in a Mass Market World: Is Creating Low-Cost Lines Worth the Effort

Originally published for RainToday.com
In tight markets, many elite-status professional service firms find themselves at a branding crossroads. The question: If the party is over and cheap is the new chic, is it time to leverage our exclusive brand with low-cost service lines to the masses? If Martha Stewart can create products for K-Mart, why can't we appeal to the low-cost buyer too?
It's very tempting to jump into these uncharted waters thinking that high-end marketing tactics work in lower end markets. This is also known as jumping out of the pan and into the fire. It's like playing baseball with the winning plays you've used in your prestigious football career. Bottom line: the similarities between buyers, tools and tactics in both worlds are superficial. Therefore, you have to bring different skills and play by different rules if you want to win.
These worlds look similar but are really parallel universes. Here are the big differences between the buyers and tools you need to reach them. Armed with this information, you can decide if mass markets are right for you.
Different buyers with different agendas
The biggest differences are the buyers themselves. Two major distinctions here: who they are, and what they want.
Prospects who want high-end solutions have heard it all before. They are bright, intellectually curious and want an approach they agree with applied to them. Redefine and diagnose their challenges, and you have their attention. This is why articles and speeches work well to reach these buyers. They want to discover your approach first, decide if they agree, then move forward with the sales process.
These buyers expect the high-brands to do more of the mental heavy lifting. Usually these prospects know that they don't know and want to get the result faster than if they had to figure it out all on their own. They want to participate and will provide all the information needed. But…they want the expert to make the recommendations and do the work. They don't want to design their own house — they want to find someone to take their preferences and translate their vision into custom blueprints. That's why high-end architects are hired every day.
Lower end buyers have no interest in visionary approaches. These buyers are practical and focus on competence and mastery. They want real-world systems that work every time, with anyone. They don't think their problem is unique enough to warrant high-fee attention. They are not necessarily out to change the system. They want the benefits spelled out for them; they don't care about your unique approach.
These prospects don't want mistakes; they just don't expect custom-built perfection. They are looking for a cookie-cutter system. They are willing to trade preference for price. To continue the above example, these homeowners would rather get less unique features so they can buy already available blueprints from a lesser-known architect.
Marketing tools and media
Given the differences in buyers, you can assume that the same marketing tools will be used in a different way. Yet this is the #1 reason why most elite firms fall in expanding into mass markets — they don't change their tools to implement their choice.
A great example of the same tool used in a different way is the website. The elite firms use websites not only as a billboard for their expertise, but also as a depository for their content. The copy leads with their approach and you can find a lot of articles, tools, all sorts of resources. These articles are carefully written — the belief is that if you agree with their thinking, you will contact the elite firm for a customized solution. There's not a lot of overt selling on this site — the call to action is to either sign up for blogs or newsletters, or to contact the company.
On the other hand, websites for mass markets are all about sales copy. The home page leads with questions to have you believe that they understand your situation. The sales copy is longer and hard-hitting. The call to action is very strong — click here to buy. Yes, there is educational content on the site, but usually through splash pages, which asks the prospect for their email in order to get the article. Marketing to the masses relies on repetitive contacts, so once these marketers have a new email, the system takes over and all sorts of information, content, and yes more sales pitches are sent out automatically.
Media is the second example that shows the difference between these worlds. For the elite branded firms, publishing articles is another vital tool. And that information can't even have a hint of sales or promotion. Again, it's a soft close — click here for more information or to reach the author. That's why social media has become so popular with elite brands — the interaction of ideas is right up their alley.
Most mass marketers won't use traditional media — why? Because they are not willing to give up their sales-driven websites. And media is scared to death of that long, hard-selling copy. So these distributors depend on the internet for article distribution by finding popular portals with high search engine rankings.
Both brands partner with others to get new business. But the similarities end there. Elite firms love qualified referrals. Those recommendations come from a more personal approach to business relationships. Mass marketers look for partners with big lists and cross promote. They have affiliate systems that spit out all sorts of data such as opens, click through, commission, etc. The relationships between the list owners are cordial but much more systematized.
Why can't I do both?
So with all these differences in play, the biggest question I get is: why can't I do both? Yes, you can have the best of both worlds. For established elite branded firms with a community of diverse prospects, it is silly to not help those who love your work but can't afford your fees. The marketing plan in this case: a simple announcement and promo plan. For those who know you, the changes aren't as severe. Just put up a sales page on your current site and direct folks there. The caveat: limit your marketing of lower priced lineds to your current community. Use these offers as a back-up plan for clients with smaller budgets.
Is the grass really greener?
When times are challenging, the grass can look greener in other markets. Branching out with low-cost alternatives where you are not well-known will force many changes to your infrastructure. Some you may not be prepared to make. By knowing these changes up front, we can make informed decisions not based on what we see through rose-colored glasses, but based on what we are willing to do.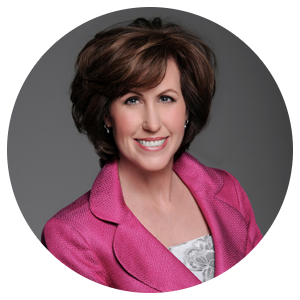 About Vickie Sullivan
Vickie Sullivan is internationally recognized as the top market strategist for thought leaders, professional speakers and B2B professional service firms. Specializing in brand and message strategies in crowded markets, she has helped thousands of talented people outsmart their competition since 1987.