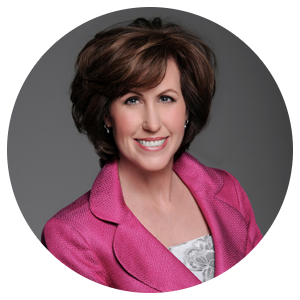 About Vickie Sullivan
Vickie Sullivan is internationally recognized as the top market strategist for thought leaders, professional speakers and B2B professional service firms. Specializing in brand and message strategies in crowded markets, she has helped thousands of talented people outsmart their competition since 1987.
Written by: LMiller | April 01, 2010
How To Use Your Bio To Bring In Buyers

Originally published for RainToday.com
With the economy in recovery mode, now is the time to ramp up your marketing. One of the best ways to grow is to expand your appeal past your current base of clients and prospects. Your secret weapon: springboard your past success to brand-new applications for your solutions.
Why Buyers Care About Your Bio
Why is your experience important to a new buyer? After all, they aren't buying you; they're purchasing your company's services, right? Partially. Yes, your prospects want to know what they will get. But when services look the same, your bio answers a bigger question: whether to believe your company's credibility. Prospects don't believe everything you say; they believe their own opinions when they read about your experience. That's the power of your bio. It's proof that you can deliver.
Another reason why buyers look into your track record? To justify their decision. They are looking for proof that you've done what you say you can do. No one wants to be a guinea pig or a lab rat. If you are charging a premium, buyers look for justification of your fee. They are looking for a plausible answer to the "why did you pay so much money to this firm when we could get someone cheaper?" question. Again, if the services are similar, the bio can be the tipping point in your favor. And finally, it's just good due diligence. People want to know who they are dealing with.
What Buyers Look For In Your Bio
Before considering a new resource, buyers want to know these things in a bio:
Competence that Captivates — Prospects are fascinated by two things: folks who are "just like me" or those with "cool" backgrounds that create unique (but not crazy) solutions they need.Nice-to-have experts describe their competence in the same way every successful person does: a non-descript track record of success, a hodge-podge of media mentions, and articles written.Gotta-have experts have competence that conjures up the imagination. They brand their experience toward the idea that they have something other folks don't. And because that secret "something" is rare, it is worth charging a premium to get.There are several ways to make your competence intriguing. Start off strong with a vivid word picture on who you are. Identify yourself either by what you represent or by who you are. Use no more than three words. My favorite: best-selling author Steven Levitt calls himself a "rogue economist." Doesn't that make you wonder what he's going to do next?The biggest mistake experts make is to identify themselves by their roles such as speaker, consultant, and coach. This mistake usually happens when we are proud of something such as writing a book. The problem is everyone and their brother has written a book. Unless your tome is on The New York Times best-seller list, your author title doesn't mean a thing in this noisy marketplace. The second most common — and least-effective — label is professional speaker. Conference planners invite cool people to speak, not people who simply put "professional speaker and author" on their home page. Instead, create a label based on what you do, not how you distribute your expertise.
Your Approach — Based on your experience, what is the underlying premise of your work? New buyers want to know where you are coming from. They want assurances that you share the same philosophy, that you are on the same page as them. Prospects also want to know what you are like to work with. No one wants to work with Attila the Hun. No one wants to be responsible for hiring the consultant who wreaked havoc and then left.Nice-to-have experts usually use a cute metaphor or analogy to describe their approach. That captures the attention but can come off as "flavor of the month," especially in business-to-business markets. And taken too far, it can backfire. Example: I had a client who carried the "it's a jungle out there" theme a little too far by showing up at executive retreats dressed in safari gear. Those executives looked at him like he was an idiot.Your best next step: build a bridge between your experience and your approach. This strategy works great if you are already prominent and want to expand into a new market or if you are reinventing your brand. Fast Company did a great job with this technique in its recent article on Phoenix Sun's Steve Nash. They positioned his approach on the basketball court — rapid change — and compared that environment with the "out of nowhere" changes we all face.
What You Provide — Buyers need a clear sense of what to do with you. If your bio were a joke, this would be the punch line. And the best punch lines are descriptive enough to be compelling yet broad enough to encompass a variety of messages and revenue streams.Nice-to-have experts tell their story — usually in full detail, starting with their childhood. Or they list the standard collection of facts and tired adjectives. (What's passe now: thought provoking. If I hear that one more time… .) The problem with that approach is that it's too much information and not enough clarity. Buyers are not going to take time to figure out how to apply your inspirational journey or stellar track record. You have to spell out your benefit for them.Gotta-have experts describe their role in vivid detail with a minimum of words. They use vivid yet brief phrases to describe what they do. They use details very strategically, only to build the context for the point.My favorite tactic: use the power of opposites. There's something intriguing about combining extremes. Let's go back to the Steve Nash example. How did Fast Company describe what he does? Two ways: "how to navigate uncertainty" and "finding order in chaos." Navigate uncertainty — uncertainty doesn't lend itself to navigation. Order and chaos — those are opposite ends of the spectrum. Both sound elusive, don't they? And yet we feel clear about what this basketball star does. Is it applicable in the business environment? Of course.
A Vivid, Visceral Connection
All of these tactics point to one thing: prominence is not enough. Many experts have great backgrounds, case studies, and media mentions. To expand in today's recovery, you have to use what you are and your contributions to create a vivid, visceral connection to what you can do better than anyone else. Do that, and new prospects will give you the inside edge.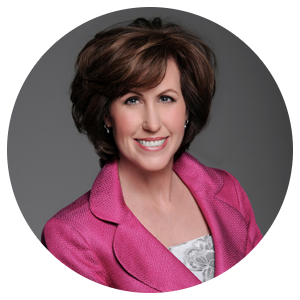 About Vickie Sullivan
Vickie Sullivan is internationally recognized as the top market strategist for thought leaders, professional speakers and B2B professional service firms. Specializing in brand and message strategies in crowded markets, she has helped thousands of talented people outsmart their competition since 1987.