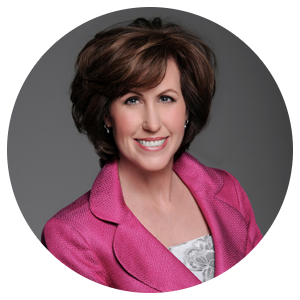 About Vickie Sullivan
Vickie Sullivan is internationally recognized as the top market strategist for thought leaders, professional speakers and B2B professional service firms. Specializing in brand and message strategies in crowded markets, she has helped thousands of talented people outsmart their competition since 1987.
Written by: Vickie Sullivan | December 01, 2008
Three Reasons Why Great Clients Leave and How to Get Back Into the Game

Originally published for RainToday.com
In volatile economies, it's critical to keep current clients. Unfortunately, many professional service firms are hearing "no thanks" from long-time customers who love their work. How can this happen? It's a sad mixture of bad news and your brand. Below are the three most common scenarios behind the decision and how to get back into the game.
We're moving into another direction
When the economy swoons, many people start hording their smelling salts. Money starts to drift to new line items as budgets become more centralized. Buying decisions move up the food chain and the distance between buyer and the end user becomes an abyss. Cost-cutting is everyone's business now, and competition for project funding is fierce. And it's easy to cut out the experts that the new buyers don't know much about.
Translation: This phrase is code for "who moved my budget?" Either your champion didn't have the juice to keep the project (and you) on board amidst the change, or the rug got yanked out from under their feet. Many will use this phrase to save face. This scenario happens when your brand is limited to your buyer who is no longer the buyer. It's also common when you are not branded in the C-suite.
What to do next: The phrase gets bandied about a lot in political situations. It becomes a knee-jerk reaction to fear. But there's a big difference between "California will drop off into the sea before we work with you again" and "sounds good, but not right now." Find out if this is a done deal or if there is an opening. My favorite phrase: "Really? Wow, that sounds like a big change. I'm just curious…what happened?" The answer can show you an opening to the new priority. If it doesn't, get direct. Ask, "What's on the radar now? Are you excited about the new initiative?" You'll get more inside scoop than most because of your relationship. Use that information to get your ally's help in reaching the new buyer.
We don't need a (consultant, coach, etc.) right now
When buyers face uncertainty, they tend to compartmentalize as a way to get control over their situation. They can get myopic real fast. The line of thinking: we can't afford a high-priced (fill in the blank) right now. In this scenario, it doesn't matter how well you are regarded. Or how valuable your past contribution. If your budget line is cut, you're on the sidelines.
Translation: When you hear "we don't need (insert your services here)" you are branded in a small (and sturdy) box. The buyer sees your expertise based on a role and not based as a contribution. Example: If you are a consultant, you only work on consulting assignments. The buyer can't afford consulting, so they look for a speaker (whose fee comes from a different budget) who can give tips/ideas for them to implement. If you've only done consulting work, your client may not assume that you can hold an audience.
What to do next: Keep in mind that while the budget may go away, the need does not. Buyers tend to go for "good enough" solutions because they know the objectives still need to be met. Given your good relationship, you have a chance to facilitate your way out of the box. Ask your buyer, "OK, so you are not going to get any outside help. What's the plan? What are you going to do to (enter need here)?" Be prepared to back up your new role with fact rather than "I can do that." A good response to the above example: "Oh, so you are looking for speakers? That's exactly what (name your other client) did. We created a great workshop on XXX and we designed it so they had enough information/processes to do it on their own for a while. It was a great stop-gap measure until the budget comes back."
This isn't a priority
Navigating tough times forces us to focus. Even when projects get rave reviews, if they don't put out the current fire, the project gets cut. Anyone who is associate with the project is labeled "dead man walking." This happens a lot in general training contracts or middle management projects. The value or the quality of your work is not the issue. What really happened: your brand is too closely aligned to the doomed project.
Translation: You got labeled as a "nice to have but not critical" resource because you were branded by the project and not by your expertise. Your services were valuable to the end user in the past, but got cut because your project (and therefore, you) did not apply to a top priority. This happens a lot to generalists with champions who can't describe the expert's value. The default assumption is "they did very well in this project." The previous buyer knew your worth but didn't know your brand. And because of that, they couldn't sell you as a resource for the new priority. Example: the number-crunching CFO says "cut all projects that don't do XXX now" and your champion didn't know how to move you to the new priority.
What to do next: It's easy to assume that when we do good work, our brand is set. The reality is that we proved our competence in that situation but not our overall brand. Buyers don't have time to figure out new ways to use you. They are in no mood for generalities. There must be a specific need that is urgent enough to stop putting out the other fires and act. Again, this is a facilitated conversation. The same questions can be used from the first scenario. Find out what happened, then use examples from other projects that show you can do the work. Your biggest asset is your relationship. Use it to "talk shop" and get the information you need to make the new connection between the priority and your expertise.
Branding beyond your current projects
Hearing the word no from our favorite clients can come as a shock. It can shake our assumptions about our work and our relationships. And when we look past the initial disappointment, we find that the client's decision has just as much to do with our brand as it does their situation. To compete in uncharted territory, it's critical that we not only measure our effectiveness but also brand ourselves beyond the scope of our current projects. When we do that, we open doors to move from priority to priority, from project to project. And isn't that the true meaning of being a trusted advisor?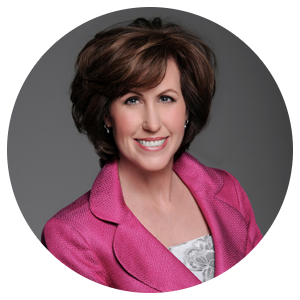 About Vickie Sullivan
Vickie Sullivan is internationally recognized as the top market strategist for thought leaders, professional speakers and B2B professional service firms. Specializing in brand and message strategies in crowded markets, she has helped thousands of talented people outsmart their competition since 1987.